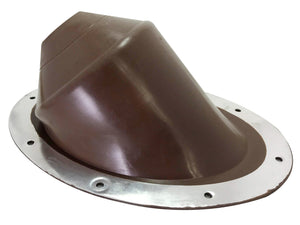 This is a "flashing unit (replacement silicone)" of a flashing kit for retrofitting tent penetration and diagonal chimney extraction for bringing a camping wood stove into the tent and using it.
We sell replacement parts! Please be careful!

This item will be shipped free of charge. The delivery method will be click post etc.
⚫︎ Contents: Flushing alone
# Color: Chocolate Brown
* It is basically impossible to use this product alone. This is for replacement.
Although it is not completely compatible with the ANEVAY flashing kit, the hole position is misaligned by about 1 mm, so it can be used for that product as well.