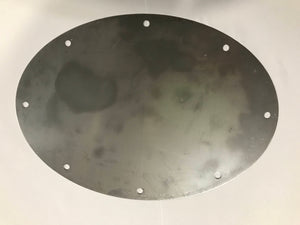 This is an "off-season rain cap" for the retrofit tent penetration and diagonal chimney flushing kit for bringing a camping wood stove into the tent and using it.
This item will be shipped free of charge. The delivery method will be click post etc.
⚫︎ Contents: One rain cap
#Material : 0.5mm thick stainless steel
* This product cannot be used alone. This is an optional part of the kit.
*It is included in the "Tent Penetration/Diagonal Chimney Flushing Kit" currently on sale.
Although it is not completely compatible with the ANEVAY flashing kit, it can be used for that product by widening the diameter of the stainless steel hole by about 1 mm.
* Processing is not subject to complaints.
Also, if you have previously purchased a flushing kit that does not come with a rain cap from Amazon or this "Mountain Entotsuya", please contact us from the inquiry column if you want to purchase this product. As a repeater benefit, we will issue a half-price coupon.
* In that case, please let us know your name (and order number if you purchase from Amazon).